50 Crypto Market Making Firms That Are Active In 2023
1. Wintermute
Website:  https://wintermute.com
Founded: 2020
Locations: London
Email: partnerships@wintermute.com
Exchanges: 50+ (incl. Binance, Bybit, Coinbase, Kraken, Bitfinex, Bitstamp, Uniswap, Dydx, LMAX)
"Wintermute is a leading algorithmic trading firm that is focused on the innovative digital asset markets and is building the future of finance while also empowering its employees to act like owners and achieve more than it's possible elsewhere.

Our Mission is to enable, empower and advance the truly decentralized world for more transparent, fair and efficient markets and products"
2. Efficient Frontier
Website: https://efrontier.io
Founded: 2018
Locations: Tel Aviv, Gibraltar, San Francisco
Employees: 50+
Email: info@efrontier.io
Exchanges: 50+ (incl. Binance, Huobi, Coinbase, Uniswap, Bitfinex, Bittrex, Okx)
Efficient Frontier is a digital asset algorithmic trading firm
and a market maker on centralized and decentralized exchanges
3. GSR
Website: https://www.gsr.io/
Founded: 2013
Locations: London
Exchanges: 50+
GSR has ten years of deep crypto market expertise as a market maker, asset manager and active, multi-stage investor. GSR sources and provides spot and non-linear liquidity in digital assets for token issuers, institutional investors, miners, and leading cryptocurrency exchanges. GSR's trading technology is connected to 60 trading venues around the world, including the world's leading DEXs.
GSR is deeply embedded in every major sector of the cryptocurrency ecosystem. We work with leading crypto native entrepreneurs as well as financial institutions taking their first steps into the world of digital assets.
4. Cumberland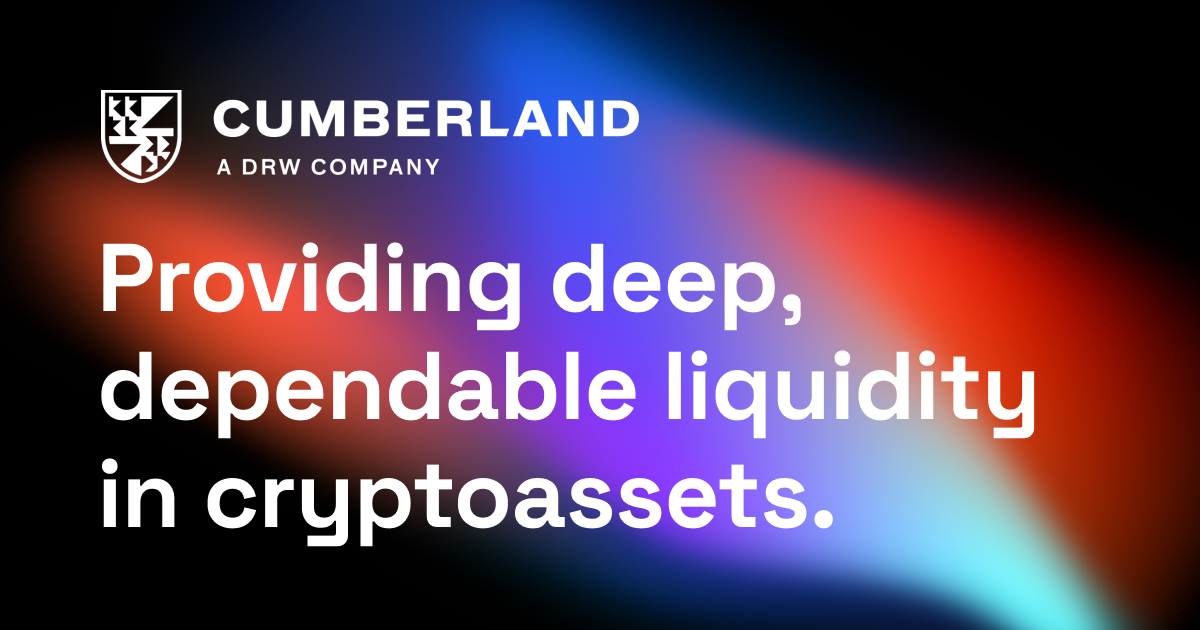 Website: https://cumberland.io
Founded: 2014
Locations: US, London, Seoul, Tokyo, Singapore
Cumberland is a subsidiary of DRW, a diversified trading firm with over three decades of experience leveraging tech, research and risk management to help institutions capitalize on strategic market opportunities.
5. DWF Labs
Website: https://www.dwf-labs.com/
Locations: Zug, Dubai, Singapore, Hong Kong, Tortola, Seoul
Employees: 20+
Exchanges: 30+
Trading Pairs: 800+
DWF provides cutting-edge market-making execution capabilities, building volumes and providing healthy liquidity for projects as a service.
We are integrated with the top 40 exchanges
and trade over 800 pairs which includes spots and derivatives.
For our partners, we provide high touch, 24/7 coverage service to trade through
the volumes and provide liquidity you need.
6. Keyrock
Website: https://keyrock.eu
Founded: 2017
Locations: Brussels
Email: info@keyrock.eu
Employees: 100+
Exchanges: 85+
Trading Pairs: 400+
We provide innovative algorithmic trading and market making solutions for digital assets to thrive. Our unique approach to liquidity allows our partners to expand and help create a new tokenized economy.
7.  Pulsar Trading
Website:  https://pulsar.com
Founded: 2014
Locations: London, Hong Kong
Exchanges: 60+ (incl. Bitfinex, CEX.io, Huobi, Binance, Okx, Kucoin, Kraken, Poloniex, Bitmex, Bitstamp, Bitflyer, Coinbase)
Trading Pairs: 600+
"Pulsar is a leading algorithmic trading firm specialized in cryptocurrency trading and market making.
Founded in Hong Kong in 2014, Pulsar has been part of the cryptocurrency evolution all along. We have a strong presence and relationship with more than 60 exchanges across more than 600 trading pairs and have been consistently strong through all market conditions.
We are a privately-funded company and do not rely on outside investors or private equity."
8. B2C2
Website: https://www.b2c2.com/
Founded: 2015
Locations: New Jersey, Tokyo, London
B2C2 is a leading crypto-native liquidity provider across market conditions for institutions globally.
B2C2 is a digital asset pioneer building the ecosystem of the future.

The firm has unlocked institutional access to crypto by providing reliable liquidity across market conditions. B2C2's success is built on crypto-native technology and continuous product innovation, making it the partner of choice for diverse institutions globally.

Founded in 2015 and acquired by Japanese financial group, SBI, in 2020, B2C2 remains a standalone company. Headquartered in the UK, with offices in the US and Japan
9. QCP Capital
Website: https://qcp.capital
Founded: 2017
Locations: Singapore
We are QCP Capital, a full-suite crypto asset trading firm. We give investors bespoke access to a new class of opportunities, backed by institutional-grade experience, research and infrastructure. Our experts are on hand around-the-clock to navigate the ever-evolving markets with you.
10. Amber Group
Website: https://www.ambergroup.io/
Email: service@ambergroup.io
Exchanges: 70+
Locations: Singapore, Hong Kong, Japan, Australia, Dubai, EMEA, North America
We are a team of 1000+ dynamic, entrepreneurial technologists, traders, and engineers on a mission to create frictionless marketplaces. We operate around the clock and around the globe, headquartered in Singapore with a presence in Hong Kong, Japan, Australia, Dubai, EMEA, and North America.
11. Jump Crypto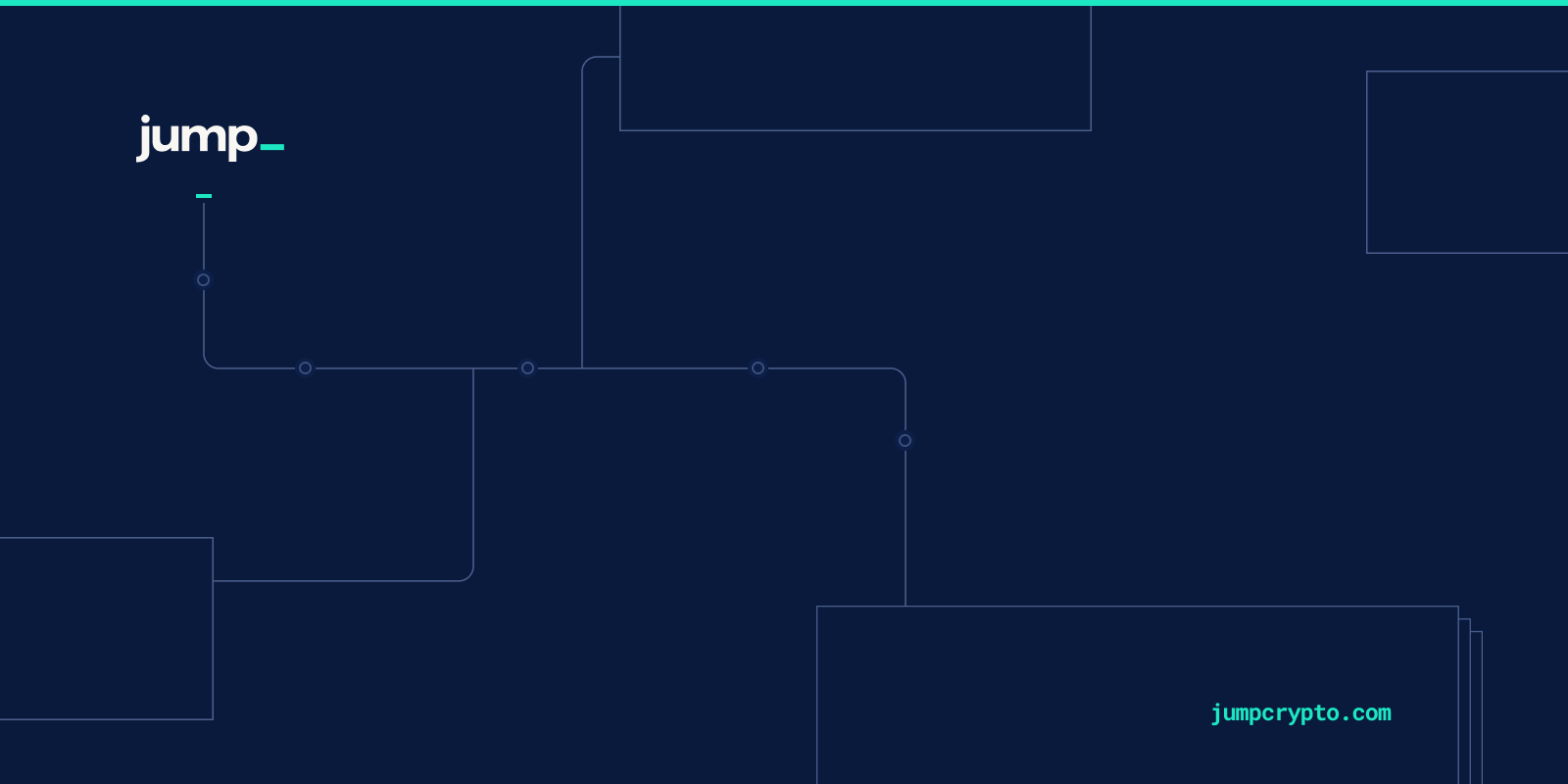 Website: https://jumpcrypto.com
Email: contact@jumpcrypto.com
Exchanges: All major exchanges
12. DV Chain
Website: https://dvchain.co
Founded: 2016
Locations: Chicago, Toronto, Bahamas, Barbados
Email: info@dvchain.io
DV Chain is an affiliate of DV Trading, a Chicago-based proprietary trading firm with offices in New York, Toronto and London. The firm makes markets on securities and derivatives exchanges worldwide with more than 300 personnel globally. DV Trading also trades financial and physical crude oil, refined products, and natural gas through its DV Energy division. In 2016, the founders of DV Trading launched DV Chain to adapt the technology and trading strategies employed by DV Trading to bring liquidity to cryptocurrency markets. Since then, DV Chain has become one of the world's leading liquidity providers, arming institutional and professional traders with innovative cryptocurrency liquidity solutions.
13. Enigma Securities
Website: https://enigma-securities.io/
Email: info@enigma-securities.io
Locations: London
Enigma Securities was born in 2017 out of international brokerage firm Makor Group (www.makor-capital.com) in response to growing institutional demand for trusted access to digital asset trading. Looking to seize the new, exciting opportunities presented by cryptocurrencies, Enigma became one of the first institutional-grade platforms set up to enable trusted connectivity to crypto markets.
While originally an OTC brokerage firm, Enigma has since expanded its capabilities and service offering, bridging the gap between traditional financial services and crypto markets while working to build the premier one-stop solution for crypto liquidity products, services and technology.
Enigma is an Appointed Representative of Makor Securities London Limited, which is authorized and regulated by the Financial Conduct Authority (Reference no: 625054). We are also registered with FinCEN and possess a Money Services Business (MSB) License. In addition, we are a FINRA-registered broker dealer and a regulated Virtual Asset Service Provider by the FCA.
14. XBTO
Website: https://xbto.com
Founded: 2015
Locations: Miami, Paris, Bermuda, New York
XBTO is a global crypto liquidity provider and asset manager.
XBTO was founded in 2015 as a pioneer in providing institutional market making to major global trading platforms. Since then, XBTO has expanded its reach to include a diverse set of offerings across multiple business lines from institutional trading, credit, asset management, venture capital to mining solutions.
15. Sixtant

Website: https://sixtant.io
Founded: 2018
Locations: Mexico City
Email: contact@sixtant.io
"Sixtant is a proprietary trading and market making firm that takes a scientific, high-frequency approach to crypto trading. We focus on market neutral trading strategies based on understanding market structure and correcting inefficiencies. As market makers, we also leverage these capabilities to maintain orderly, liquid markets, even for difficult to price assets.
Sixtant is a small team of exceptional, entrepreneurial collaborators who consistently achieve outsized impact. Sixtant manages tens of millions in assets and trades tens of billions in annual volume across centralized limit order books and DeFi. We are designated market makers for select clients across a myriad of instruments.
Our values are craftsmanship, collaboration, integrity, passion, and constant learning."
16. Nibbio
Website: https://nibbio.io
"Quant Trading Firm"
Email: clientservices@nibbio.io
17. Bastion Trading
Website:  https://bastiontrade.com
Founded: 2017
Locations: Hong Kong
Email: info@bastiontrade.com
Exchanges: 20+ (incl. Deribit, Binance, Bitfinex, Paradigm, Hashkey, Okx)
"Bastion Trading was founded in Hong Kong in 2014 by a group of experienced traders from JPMorgan, UBS, Morgan Stanley and Optiver. Over the years, Bastion has expanded its trading operations to cover derivatives, options market making, DeFi and various AI & data-driven systematic strategies.

We transitioned into cryptocurrency trading in 2017 to take advantage of significant arbitrage opportunities across exchanges. Anticipating the growth in DeFi asset management, we seeded Teragon, while expanding our services to include treasury management services to Protocols and Projects and upgraded our client platform Pokket Pro, to include the launch of digital asset structured products. We have continued to make serious investments in technology to create an institutional-grade trading infrastructure for managing proprietary, as well as client funds."
18. Folkvang
Website:  https://folkvang.io
Founded: 2020
Email: contact@folkvang.io
Exchanges: All major exchanges
"We are a quantitative trading firm and liquidity provider active in all leading crypto markets. We trade all major coins on all major exchanges with a constant global presence."
19. Kairon Labs
Website:  https://kaironlabs.com
Locations: Belgium, Netherlands
Kairon Labs has its legal entity in Belgium, the center of the European Union. This implies that we are operating in a legal and compliant matter. Second, we run trading strategies also used in the traditional financial markets. Most of our team is based in Belgium and the Netherlands. Our approach is very personal and we do not take on too many projects at the same time. We like to think of ourselves as a boutique firm that tailors the trading strategy to the needs of our clients.
20. Blue Sky Capital Management
Website: https://blueskycapitalmanagement.com
Founded: 2014
Locations: New York
Email: info@blueskycapitalmanagement.com
Bluesky Capital is a leading global quantitative investment manager and digital assets market maker. Founded in New York in 2014, we bring a substantial amount of experience in the quantitative investment and trading space. Our main competitive advantage resides in our rigorous quantitative approach, experience of our team, and substantial investment in proprietary technology.
21. Empirica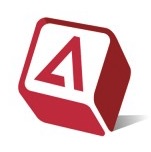 Website: https://empirica.io
Founded: 2012
Locations: Poland
Employees: 25
Exchanges: All major exchanges
Empirica was founded as a project in 2010 and incorporated in 2012. We evolved from a trading software company to a liquidity provider that is using proprietary software. Even as market makers, we are engineers at heart, making our systems an edge for crypto projects we partner with.
22. Flow Traders
Website: https://flowtraders.com
Founded: 2004
Locations: Paris, London, Amsterdam, Cluj, Milan, Hong Kong, Singapore, New York
Employees: 600+
Flow Traders is a leading global technology-enabled liquidity provider in financial products. Founded in 2004, we continuously growing our team and organization, expanding our product offering, large counterparty network and trading capabilities to ensure that our trading hubs in Europe, the US and APAC can provide liquidity across all major exchanges and trading platforms, globally, 24 hours a day. Our culture is unique. We are entrepreneurs at heart and drive innovation across financial markets. We are a team of passionate, creative minds working together across multi functions and countries.
23. Da Vinci Trading
Website: https://davincitrading.com/
Founded: 2015
Email: busdev@davincitrading.com
Locations: Amsterdam, Mumbai
Da Vinci was founded in 2015 after a group of passionate trading experts found themselves envisioning a new way of working.

We are building the best proprietary trading firm by keeping our work smart and by making the most of our team's strategic minds. We've established a unique approach to trading and have high standards for workplace ethics. In the years since 2015, we've become an established name in the market and are continuing to grow at a steady pace.

We are headquartered in the home of the world's first stock market, Amsterdam, and we have opened a second office in Mumbai. Today, we trade on the most prominent exchanges across South America and the US. Our vision is set on sustainable growth, with new offices opening in Asia and the US soon. As a proprietary trading house, we trade solely with our own money. We use short to medium-term strategies to trade various financial instruments worldwide.
24. OSL Digital Securities
Website: https://trade-hk.osl.com/
25. Portofino Technologies
Website: https://www.portofino.tech/
Locations: Zug, London, Amsterdam
Email: contact@portofino.tech
Portofino Technologies is building financial infrastructure technology to power digital asset adoption Portofino Technologies is a crypto native technology start-up with 35+ employees across 5 global locations. Portofino deploys its proprietary market making technology to trade on centralized, decentralized and OTC digital asset markets, and provides token services & investments to Web3 companies.
25. Profluent Trading
Website: https://www.profluenttrading.com/
Locations: San Juan
Email: info@profluenttrading.com
We are a proprietary trading company engaged in electronic market making.
26. Wincent
Website: https://wincent.co
Locations: Bratislava, Gibraltar, London, Zurich
Exchanges: 15+ (incl. Kraken, Binance, Huobi, Okx)
Trading Pairs: 50+
Email: marketmaking@wincent.co
Wincent is a leading crypto market maker with $3B+ daily volume and 300K+ daily transactions.

Our Mission is to enable, empower and advance a truly decentralized world for more transparent, fair and efficient markets and products.
27. Alpha Lab
Website: https://www.alphalab.capital/
Founded: 2017
Locations: Singapore, Krakow, Amsterdam, New York
Employees: 60+
Exchanges: 50+
Blog: https://www.alphalab.capital/blog/
AlphaLab Capital Group is a technology-driven trading group that transacts over $2B daily in cryptoassets on 40+ exchanges, both centralized and decentralized. Since 2017, we have consistently generated exceptional returns (aka alpha).
28. Cyberx
Website: https://www.cyberx.com/about-us
Founded: 2016
Exchanges: 30+
Trading Pairs: 10,000+
Founded in 2016, CyberX Group is a leading technology firm engaged in digital asset trading, infrastructure building, and market making. Utilising the latest advancements in blockchain, deep learning, and financial engineering, the company's industrial-grade crypto finance infrastructure and extensive liquidity network connect assets in centralised finance (CeFi) venues and decentralised finance (DeFi) protocols. CyberX is dedicated to building infrastructure for and enhancing the efficiency of the digital markets.
29. Orca Traders
Website: https://www.linkedin.com/company/orca-traders/
Locations: Dusseldorf, Munich
We are a technology-driven, proprietary trading firm. We trade our own capital at our own risk, across a broad range ofinstruments. We combine deep analysis with innovative thinking to develop and deploy algorithmic and process-driventrading strategies.

30. Awesome Research
Locations: Taipei
Email: contact@awesome-research.finance
Awesome Research focuses on High-Frequency Trading in all crypto markets around the world.
31. Anti Capital
Website: https://www.anticapital.ai/
We are a full stack cryptocurrency trading entity. We have our own proprietary latency sensitive trading system, sophisticated trading algorithms and execution platform. We have access to all major cryptocurrency exchanges globally. We provide an institutional grade market making service to token projects, exchanges by providing consistent support and resistant liquidity in requested markets. Overall, we tend to keep market-neutral in order to thrive in any market conditions.
32. CMS Holdings
Website: http://cmsholdings.io/
Email: info@cmsholdings.io
33. Darley Technologies
Website: https://www.darleytechnologies.com/
Locations: Zug
We are a pioneering liquidity provider for options in the cryptocurrency space. Our mission is to provide deep and reliable liquidity at consistently competitive prices.
Headquartered in the heart of the blockchain ecosystem in Europe: Zug, Switzerland, we bring together teams of highly experienced scientists, developers and traders to design and engineer the most advanced network infrastructures, technology and trading algorithms, which allow us to successfully execute on our mission across multiple venues worldwide.
34. Alpha Theta
Website: https://alphatheta.io/
Locations: Singapore, Toronto
We are a team of expert traders, programmers, and analysts that are dedicated to producing premium fintech solutions in the cryptocurrency space.
35. Jane Street
Website: https://www.janestreet.com/
Locations: New York, Amsterdam, London, Hong Kong, Singapore
Employees: 2,000+
We were founded by a small group of traders and technologists in a tiny New York office. Today, we have more than 2,000 employees across five global offices. We trade a broad range of asset classes on more than 200 venues in 45 countries. We innovate in tech, from functional programming to programmable hardware. And while our proprietary trading business thrives, we put our expertise and experience to work for our clients.
36. CLS Global
Website: https://www.cls.global/
Locations: Dubai
Our mission is to help further development of the crypto market by providing mature software solutions for cryptocurrency projects, helping them with integration into mass markets and boosting their growth.
37. Algoz
Website: https://www.algoz.io/
Founded: 2016
Locations: Israel
Exchanges: 10+
Algoz trading solutions apply seamlessly to any crypto asset. Operating in five continents, our liquidity solutions are provided to numerous exchanges, projects and private players across multiple crypto asset platforms.
38. Optiver
Website: https://optiver.com/
Founded: 1986
As one of the oldest market making firms in the world, Optiver has been improving financial markets since 1986. By providing liquidity to markets across the globe, we make markets more efficient, transparent and stable.

Powered by technological innovation, we continuously provide competitive, two-sided prices for thousands of financial instruments on all major exchanges globally.
Our world class teams of highly skilled professionals come from a broad range of disciplines but are bound by one simple purpose: improving the market.
39. Gotbit
Website: https://gotbit.io/
Founded: 2017
Exchanges: 10+
Gotbit's approach is based on robust algorithms, a large trading desk and our client platform, which allows you to keep an eye on both our performance and your market in real-time from any device.
40. Susquehanna Group
Website: https://sig.com/
SIG is a global quantitative trading firm founded with an entrepreneurial mindset and a rigorous analytical approach to decision making.
As one of the largest proprietary trading firms in the world, we trade our own capital at our own risk. We are experts in trading essentially all listed financial products and asset classes, with a focus on derivatives, and handle millions of transactions on exchanges around the world every day. While our presence in the market is broad, our trading desks are highly specialized, allowing for a deep understanding of the unique drivers of each product. Our expertise in probabilistic thinking and game theory combined with our focus on signal detection and low-latency performance have made SIG one of the leading global market makers. By providing liquidity and ensuring competitive prices for buyers and sellers, SIG plays a critical role in the financial markets.
41. Hudson River Trading
Website: https://www.hudsonrivertrading.com/
Locations: UK, Ireland, Singapore, Hong Kong, US, China, India
Hudson River Trading is a multi-asset class quantitative trading firm that provides liquidity on global markets and directly to our clients. We have built one of the world's most advanced computing environments for research and development, modeling, and risk management, and are at the forefront of technical innovation for financial markets everywhere. We are thoughtful market leaders, committed to the health and longevity of global markets.
42. Virtu Financial
Website: https://www.virtu.com/
As a leading financial services firm, we leverage cutting-edge technology to provide execution services and data, analytics and connectivity products to our clients and deliver liquidity to the global markets. Leveraging our global market making expertise and infrastructure, Virtu provides a robust product suite including offerings in execution, liquidity sourcing, analytics and broker- neutral, multi-dealer platforms in workflow technology.
43. Tower Research Capital
Website: https://www.tower-research.com/
Founded: 1998
Locations: US, London, Amsterdam, Singapore, China
Founded in 1998 by Mark Gorton, Tower Research Capital is a trading and technology company that has built some of the fastest, most sophisticated electronic trading platforms in the world.

44. Skynet Trading
Website: https://skynettrading.com/
Locations: Hong Kong
Algorithmic trading and investment firm in the digital assets market.
45. Woorton
Website: https://www.woorton.com/
Founded: 2017
Locations: France
Woorton is a regulated algorithmic trading desk enabling liquidity for the next wave of digital assets.
46. Acheron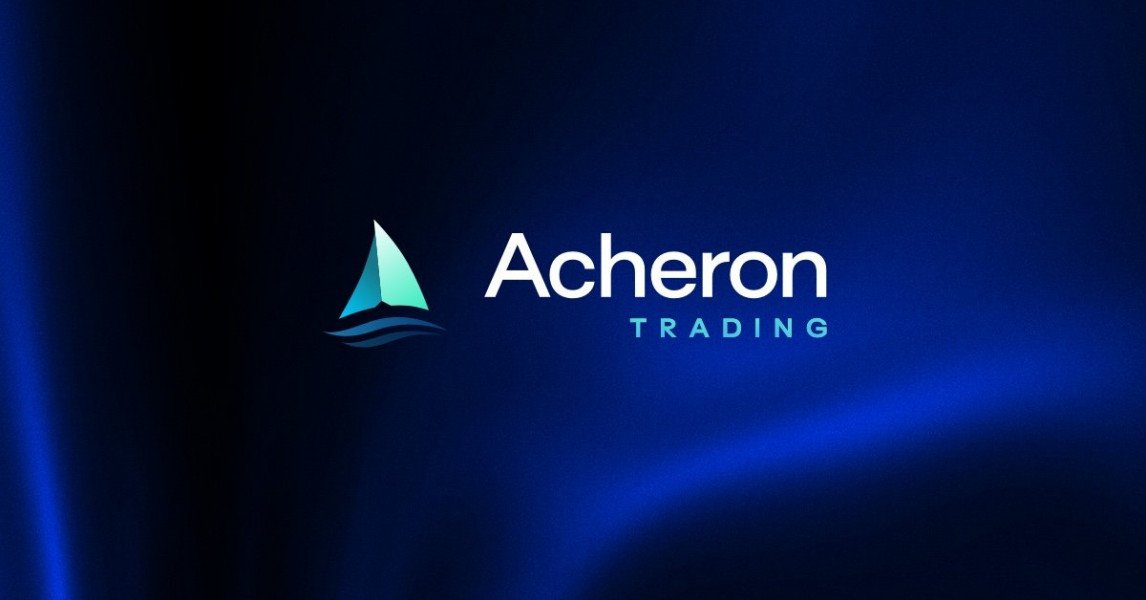 Website: https://acherontrading.com/
Founded: 2019
Exchanges: 50+
Acheron operates differently from its competitors under a designated market-making structure. Our structure takes a more hands-on approach to building digital asset liquidity from the most nascent stages and throughout an asset's lifecycle. Emerging projects view Acheron's role as an extension of their core team and less as an outsourced liquidity provider.
47. Nordic Velo
Website: https://nordicvelo.com/
Exchanges: 40+
Nordic Velo is a high-frequency trading firm that provides Market Making services to the world's most innovative cryptocurrency projects across centralised & decentralised exchanges.
48. Falcon X
Website: https://falconx.io/solutions/market-making
Locations: Chicago, Malta, India
49. Flow Desk
Website: https://www.flowdesk.co/
Exchanges: 80+
Locations: Paris, Singapore
Flowdesk provides a trading infrastructure for market-making and other crypto-financial services
50. Gravity Team
Website: https://gravityteam.co/
Exchanges: 20+
At Gravity Team, we are on the mission to balance the supply and demand across crypto markets worldwide. We are a crypto native market maker founded by traders, developers, and innovators who are strong believers and supporters of the future of decentralization and digital assets.
51. Auros
Website: https://www.auros.global/about/
Founded: 2019
Auros is an algorithmic trading and market making firm that delivers best-in-class liquidity for exchanges and token projects
Founded in 2019, we account for a significant proportion of global cryptocurrency volume. Combining the technological innovation that powers our high frequency trading strategies with a unique partnership based approach, Auros is redefining liquidity provision and sustainable growth in the digital assets space.
52. Atomic Fund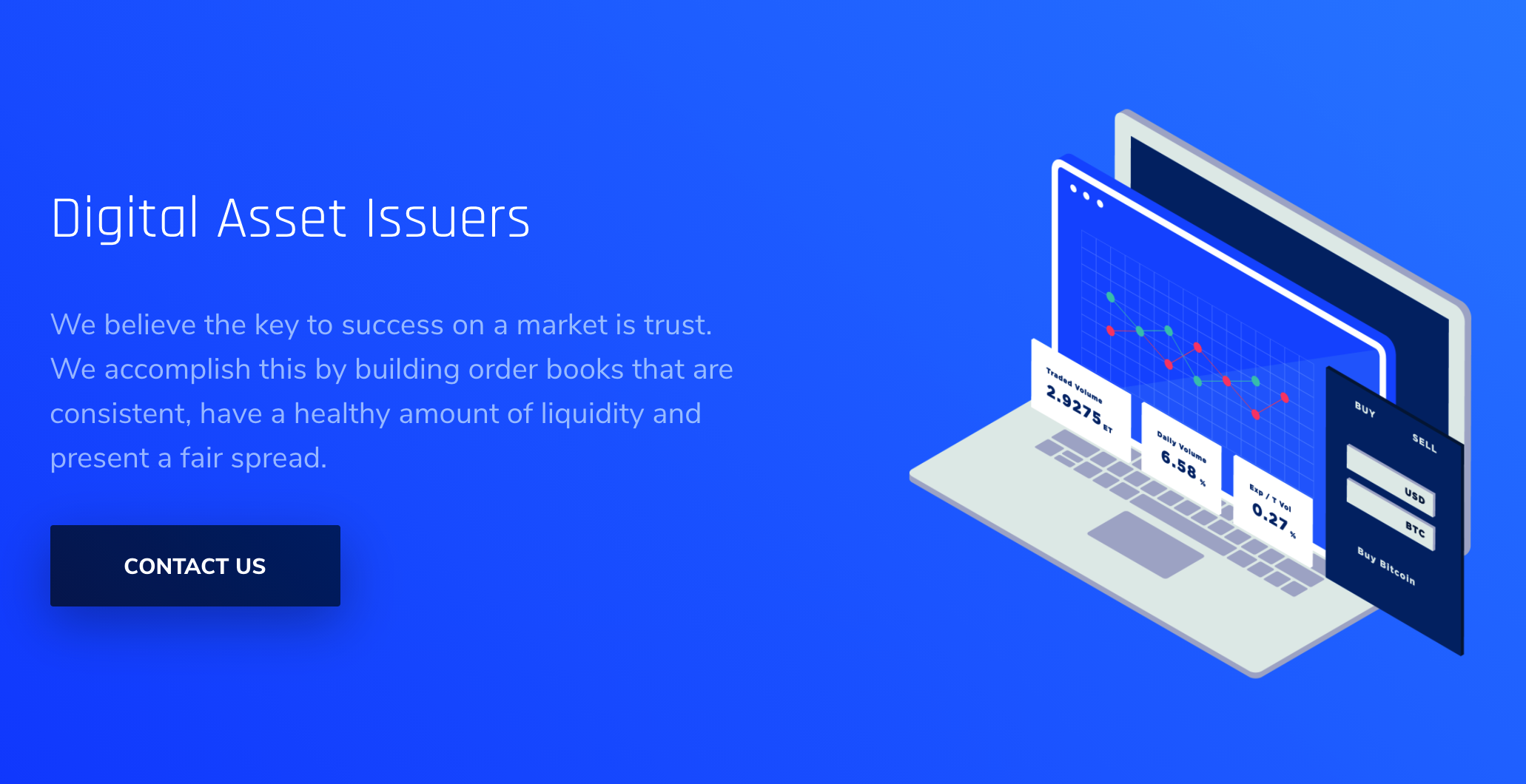 Website: https://atomic.fund/
Founded: 2016
Locations: Sao Paulo
Exchanges: 40+
Trading Pairs: 300+
As a leading crypto market maker in Latin America, Atomic generates deep liquidity that helps to create more efficient markets around the world. We combine our market structure expertise and execution technology to provide competitive bids and offers in over 350 pairs, at over 50 venues, in 12 countries worldwide.
53. Pattern Research
Website: https://patternresearch.net/
Email: contact@patternresearch.net
We are actively providing liquidity around the clock and across the globe on both centralized and decentralized venues. By leveraging our technology and balance sheet, we aim to make the digital asset markets a more efficient place to transact.
54. Maven Securities
Website: https://www.mavensecurities.com/
Founded: 2011
Locations: Hong Kong, New York, London, Sydney
Employees: 260+
Maven implements both fundamental and quantitative trading & market making strategies across global financial markets, utilising only the group's capital. We see ourselves just as much a technology firm as a multi-strat trading firm.
We aim to equip our traders with the best tools we can. We channel the advances in computer learning, processing power and network capacity into streamlining and improving all aspects of the trading operation, from front office to settlements. This is paired with meticulous and conservative risk management.
Not on the list?
Contact us to add your market making firm to the list.